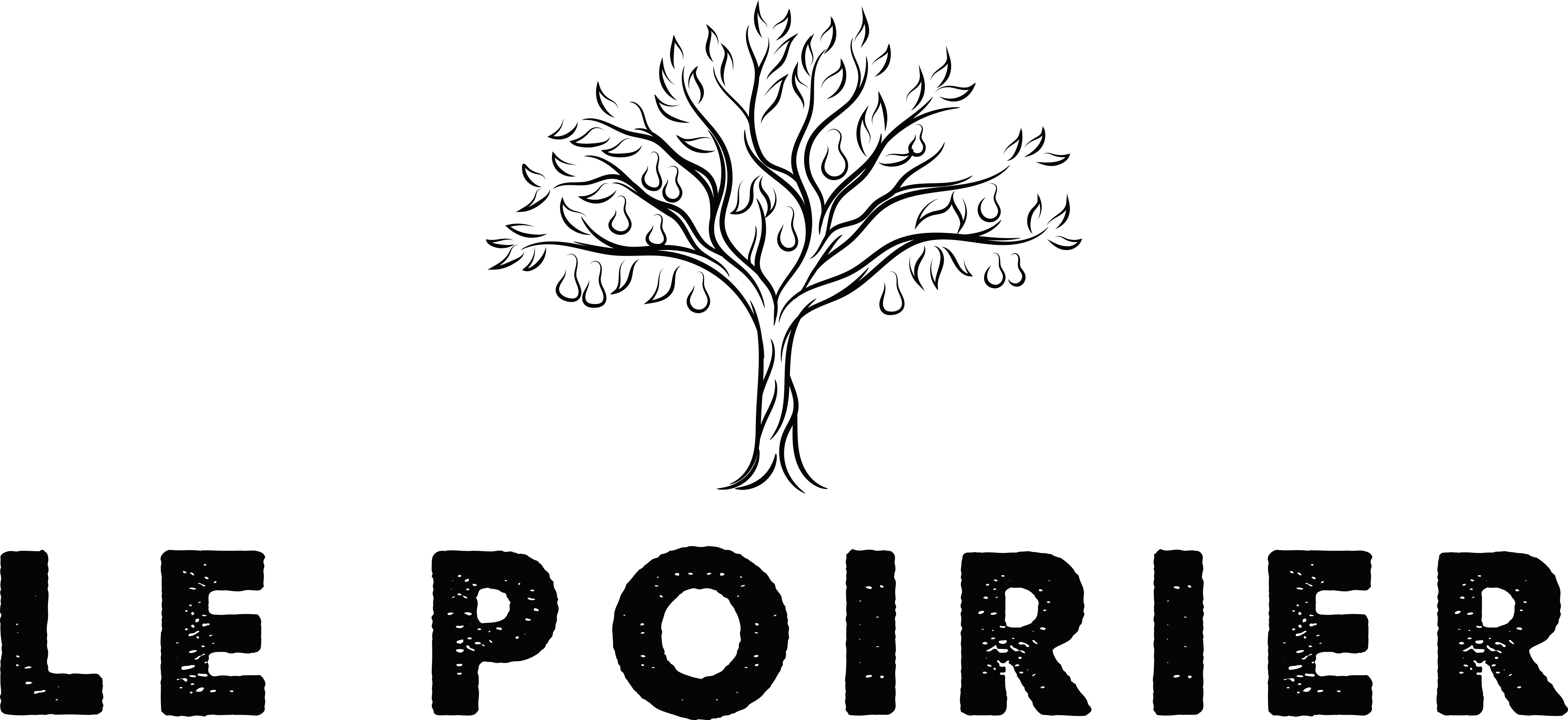 We aspire to surprise and delight our guests with recipes from different cuisines, often executed in the classic way, but also often with our own twist. Tailored to the seasons for meat-lovers, fish-lovers, vegetarians and vegans.
How nice that you have chosen a menu in your reservation. We want you to experience the cuisine of Le Poirier in a special way. However, we would like to hear about any diet or allergies so that we can take care of this.
See you then!
Team Le Poirier & Boutique Hotel ter Zand
Dinner
Een prachtig 4-gangen menu.

ZEEUWSE KINGFISH
Ceviche • Tomasu • Avocado • Nori

COCO BOON
Velouté • Curry • Krab • Avocado

ZEEUWSE KIP
Crème van het karkas • Aardappel millefeuille • Taggiasche olijf • Ansjovis olie

PEER EN KASTANJE
Crème van kastanje • Gelei van peer • Witte chocolade • Parfait praliné



Dinner Chef's menu
..
Dinner Chef's menu Casual eats
Don't worry, we take care of you!
Choose your reservation for the Christmas dinner ALL-IN and all you have to do is enjoy yourself. We provide the aperitif, table water and coffee with sweets.
Kingfish
Radish – Ponzu – Seaweed – Lime
Potato and Mushroom
Vichysoisse – Raw mushroom – Parsley
Quail
Pistachio – Winter asparagus - Laurel
Zeeland Deer
Red cabbage – Kohlraab – Pommes Anna – Silver onion
Cheeses from 'Het Kaasatelier' (+7.50)
Different cheeses - Pear confit - Nuts and spice bread
Buttermilk and Pine Needle
Dark chocolate – Pine needle – Vanilla snow
We would like to ask you to inform us of any dietary / allergy wishes when booking. If you do not indicate this when making your reservation, we cannot guarantee that we can provide you with a suitable alternative.
We will send you a payment link by email, in which we ask you to make a deposit. Your reservation is NOT final without a deposit.
Team Restaurant Le Poirier & Boutique Hotel ter Zand
Dinner Chef's menu Christmas
Book a table for lunch at Le Poirier restaurant.
If you have special wishes or a diet/allergy, please fill in the comments section on the next page.
Lunch Sharing Tasting
Gastronomic 6 course dinner
Would you like to have a gastronomic evening? Make your reservation for our 6 course dinner. Our kitchenteam prepares for you the moste fantastic dishes with local products.
Dinner A la carte Chef's menu
Enjoy our amazing Zeeland 3 course lunch. Our chef will take you on a tour through land and sea.
Lunch Chef's menu Seafood
About
In our restaurant Le Poirier with open kitchen, surprising dishes are prepared with the finest local products. A 3 to 6-course dinner with an appropriate wine arrangement or rather an excellent main course and a world-class dessert? In our restaurant Le Poirier, named after the pear trees in Zeeland, we will give you a warm welcome.
Contact
Le Poirier
Hogeweg 59, Burgh-Haamstede
receptie.boutiquehotelterzand@sheetz.nl